Hoses for hot air, steam, chemical vapors
This is how the two-layer Uni-silic B silicone hose can be described, which is reinforced with a copper-coated metal wire, ensuring functionality even in pressure/vacuum operations. A layer of silicone is applied to the glass fabric, guaranteeing adequate strength and high temperature resistance up to 310°C.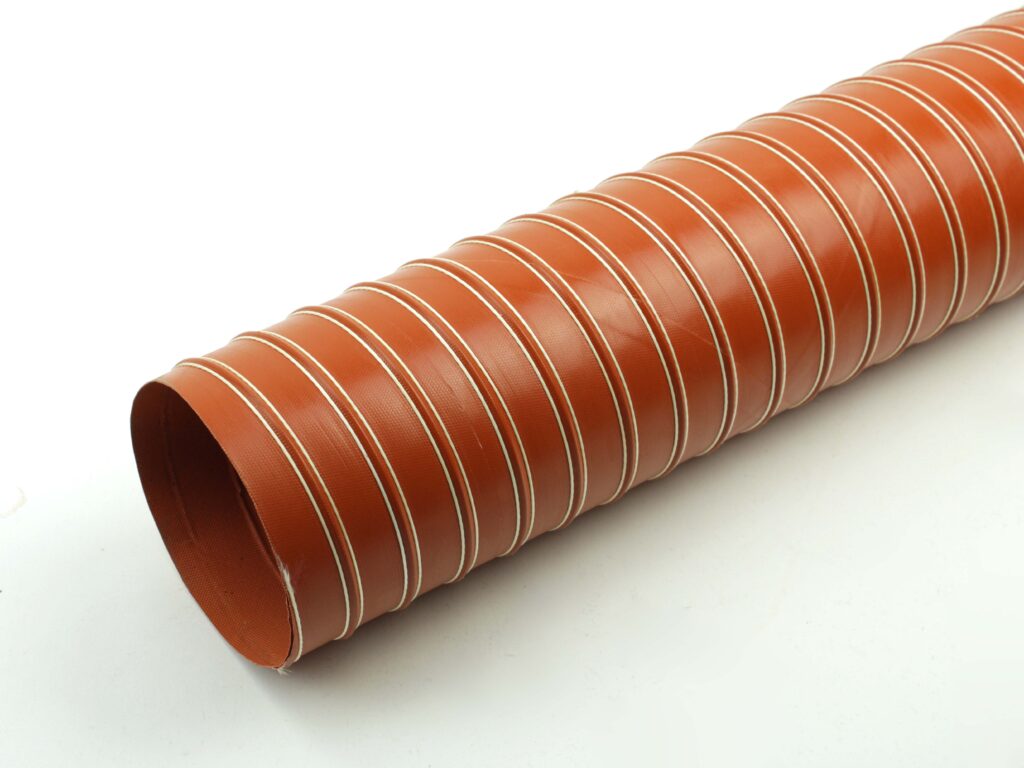 Inner
diameter
[mm]
Outer
diameter
[mm]
Bending
radius
[mm]
Approx.
weight
[kg/m]
Vacuum
[bar]
The tolerance for all parameters is 5%. All parameters apply to room temperature. The commercial lengths of hoses are measured in the maximum stretched state.