In this category you will find flexible transmission and extraction hoses made of chemically resistant TPV material, reinforced with copper‑plated spring steel spiral, with excellent chemical and thermal resistance, intended mainly for the transport of chemically aggressive media and for the extraction of hot gases, liquids and solid materials.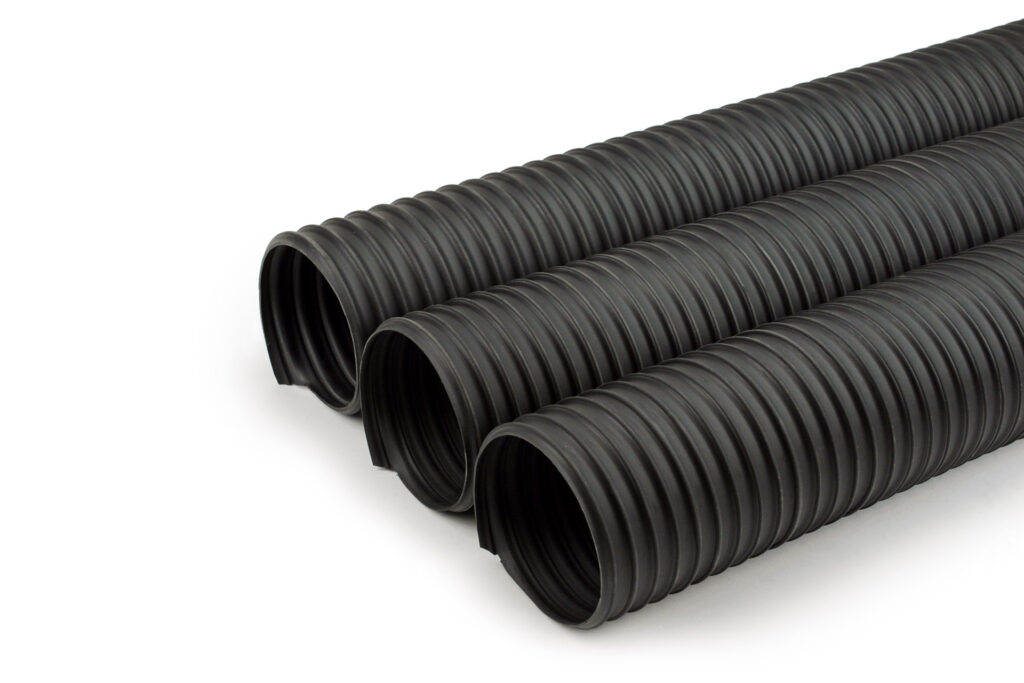 Offered types of TPV San‑top hoses
Name
Wall
thickness
[mm]
Flexibility
Vacuum
resistance
Smoothed
inner wall
Temperature
resistance
[°C]
Flammability
class
(acc. to UL94)
Range of
diameters
[mm]
TPV San-top Light
0,7




-40 ÷ +135
HB
25÷500
TPV San-top Medium Light
0,9




-40 ÷ +135
HB
25÷500
TPV San-top Heavy
1,4




-40 ÷ +135
HB
25÷500
Tolerance for the parameters contained in this catalog is about 5%. All parameters apply for room temperature. To discharge static electricity, ground the spiral. The flow direction of the medium is marked on the hose with an arrow. It is possible to make a hose with a non‑standard diameter (not included in the basic offer). The standard lengths of the hoses are measured while maximum extension.